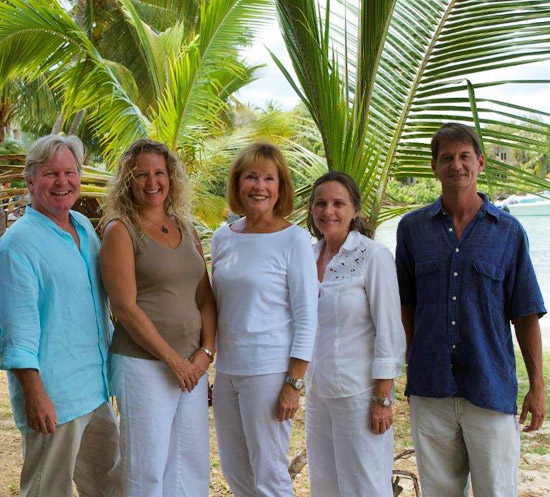 Pictured above are the American Paradise Real Estate team.
From left to right: Harley Smith, Hilarie Oliver, Joan Sparling (President), Mary Nickbarg, & David Worthington.
Not pictured are Kathy McLaughlin, Jackie Harrison and Cynthia Ward.
We are one of St. John's largest real estate firms and have earned a stellar reputation for honesty, integrity and professionalism since opening our doors in 1987. Our friendly and enthusiastic staff works diligently with both clients and customers to ensure they receive the highest level of service at all times. As long-time St. John residents, we look forward to sharing our real estate expertise and knowledge of this beautiful island. See the "Testimonials" section if you want further assurance.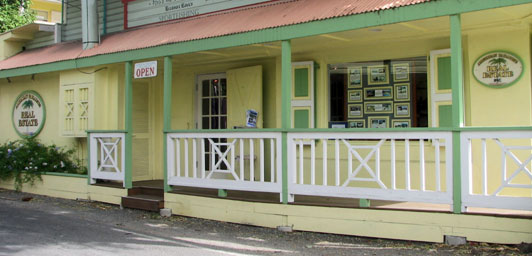 In November of 2006, American Paradise Real Estate moved directly across the street from Wharfside Village and is now adjacent to St. John Car Rental. This location is much more highly visible and better serves the needs of our clients and customers. We are still a two minute walk from the St. John ferry dock!
Our office is open from 9 to 5 Monday through Friday, from 10 to 3 on Saturdays and by appointment on Sundays. We look forward to the opportunity to work with you! Whether you are interested in purchasing real estate or considering selling your property, we encourage you to CONTACT US.
Thank you for visiting our website!
---